California Federation of Business and Professional Women
Professional Business Women's Organization
We are the oldest organization of its kind in the world; devoted entirely and actively to the interests and needs of all women irrespective of their occupations and of their status. Our mission is to achieve equity for all women in the workplace through advocacy, education and information. Our founders fought for women's rights by securing commissions for nurses who served in World War I and ensuring that both men and women could take civil service exams for government positions. Today, we continue the fight for passage of the Equal Rights Amendment, the ratification of the CEDAW treaty, and equal pay for women.
From President Katherine Winans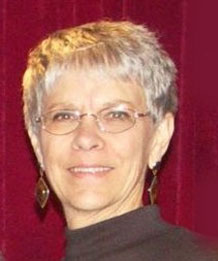 Welcome to the California Federation of Business and Professional Women (CFBPW). We are a member driven organization whose mission is to promote and support equity for working women in all phases of their lives and to promote personal empowerment and professional development.
Its objectives are to advocate on state and national legislative issues of importance to women, promote personal and professional development for women and foster connections among women to promote CFBPW and its members.
WHO ARE WE?
The CFBPW consists of local clubs, is a statewide federation, is part of a national organization (Enterprising and Professional Women – EPW-USA) and is part of an international organization (Business and Professional Women – International – BPW International). BPW was formed in 1919 in St. Louis as a result of the work that women did for the War Department during World War I. It is the oldest organization of its kind in the world. BPW works to improve the standards for women through training, education and legislation. BPW International, which was formed in 1930, has had permanent representation at the United Nations since 1947.  BPW International also has full access to the United Nation's Commission on the Status of Women information. The three policy initiatives that BPW International focuses on are Equal Pay Day, Women's Empowerment Principles: Equality Means Business and Women Entrepreneurs and Trade. BPW International is one of the world's most influential organizations, non-partisan and non-sectarian, promoting its objectives without distinction as to race, language or religion. BPW International develops the professional business and leadership potential of women on all levels, through advocacy, mentoring, skill building and economic empowerment programs and projects around the world.   It is the recognized voice of working women.
HISTORY
BPW was the second organization after Alice Paul's Women's Party to support the Equal Rights Amendment (ERA). We continue to work on its passage in addition to working to pass the Paycheck Fairness Act, working to have Congress ratify the United Nations' Convention on the Elimination of all Forms of Discrimination Against Women (CEDAW) and mentoring women veterans and military and veteran spouses to assist them in obtaining meaningful employment and a successful career of interest to them. BPW has championed gender-free work laws which would allow women to obtain jobs regardless of their marital status, reform of social security which would give greater financial weight to women's contributions to the family, parental leave laws, better health and child care, and a more aggressive law enforcement attitude towards spousal abuse,  rape and sexual slavery. In 2017 we celebrated the 45th anniversary of the passage of Title IX, which BPW worked on passing. BPW continues to work on eliminating the glass ceiling that exists in most jobs. BPW is a pro-choice organization and continues to work to make sure that women have that option.
The California Federation of Business and Professional Women, inc. worked on setting up the Commission on the Status of Women and earlier this decade the California Federation worked on saving the California Commission on the Status of Women and Girls. We supported State Legislation which will benefit women and girls. We awarded two loans/scholarships and are ready to award more. Yearly, we recognized Young Careerists/Professionals. We became a charter member of the National Women's History Museum and support its finding a permanent home in Washington, D.C. to be funded with private money. We plan to work on building coalitions with other women's advocacy groups and increasing membership. We will again be offering a personal development course which consists of public speaking, networking, parliamentary procedure, negotiation, etc.
GOALS
The California Federation is divided into four District (Northern, Bay Capital, Sierra Mar and Valley Sunset).  Within each District are two to six clubs. These Clubs also have additional things they work on in their communities from scholarships to hosting candidates' forums, to supporting local candidates to recognizing business/professional women in their communities. Each local club is unique – check out the information on this website under Districts and the individual Clubs to find out about how to contact them, what Clubs are doing and how to join. When a person (membership is open to men and women) joins a Club, she also becomes a member of the District, the California State Federation, EPW and BPW International for one membership fee.
Our organization is comprised of women from all different careers and all stages of career development. Our membership is comprised of women who are attorneys, business owners, teachers, librarians and retired women. We are serious about what our organization stands for and are ready to take action to promote personal and professional growth. We put our talents and skills to use for a greater good for ALL women.
JOIN US
The members set the path and future of the Club, District, State, National and International organization. The work of BPW continues especially during this time when we are seeing elected political leaders blaming society's problems on when mothers started working outside the home or TV commentators saying that biology designates the male to be superior. Please join us in the fight to improve the lives of women and girls.