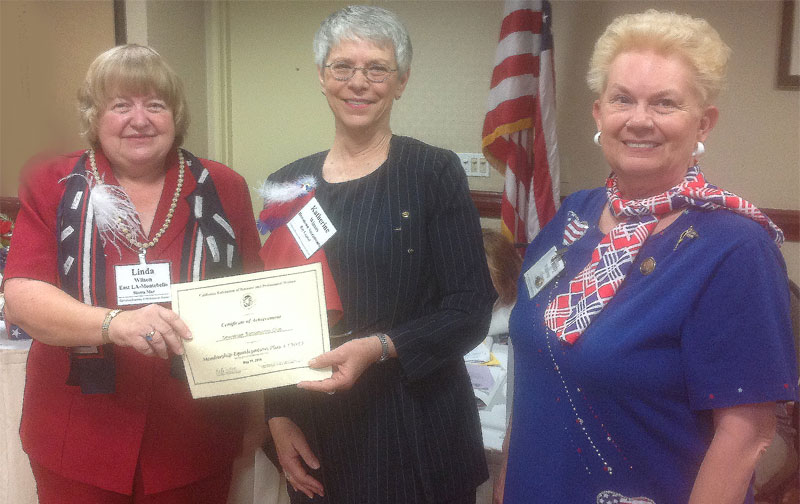 CFBPW Annual Conference, May 19-21, 2017 at Marriott Courtyard Cal Expo, 1782 Tribute Road, Sacramento
CFBPW Annual Conference – May 19-21, 2017
Together we can do this!
Call to Annual Conference 2015
Annual Conference Registration Form
Bylaws Amendments and Resolutions 2015
April 28 – Hotel reservation deadline – Online at Book your group rate for CBPW 97th Annual Conference (Ctrl+click on the link to connect) Group Code is "California Federation of Business and Professional Women." Or, call 916.929.7900 or 800.973.1386
May 03 – Early Registration ($45) deadline
May 15 – Registration ($50) deadline
May 16 – Late Registration ($55)
Registration form is in your California Woman
We've scheduled lots of planning and education at the conference and board meetings and everyone's participation is important and essential. It is going to take all of us working together to carry forward CFBPW's 97 year history of supporting and promoting equity for working women.
NFBPWC/EPW President Liz Benham will be joining us as will Kathy Kelly EPW (Colorado), NFBPWC Advocacy/Public Policy and Bylaws & Resolutions committees.
May 19 – Friday 9:00a Pre Conference Board of Directors Meeting
Noon Lunch
1:30p Annual Conference Call to Order – Business & Officer Elections
May 20 – Saturday 9:00a Memorial Service –
Contact Sharon Braun (510.467.4767 or sbraun@usfca/edu)
9:30a Conference Reconvenes
6:30p Installation Reception and Banquet
May 21 – Sunday 9:30a Post Conference Board of Directors Meeting
Noon Adjournment
Your District Annual Meeting are this month, please make every effort to attend.
Bay Capital District Saturday April 22 in Berkeley
Northern District Saturday April 29 in Chico
Sierra Mar District Saturday April 29 in Monterey Park
Valley Sunset District Saturday April 29 in Thousand Oaks
Looks like we may have a new club in Oroville very soon. Remember to send Membership/Marketing Chair Bessie Hironimus (bessie-epwusa@hotmail.com) a name and contact information for someone you know who may be interested in joining BPW. The Membership/Marketing team is ready to make contact and travel to form a new club.